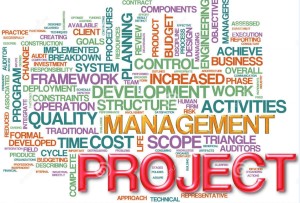 What do you do when an important initiative needs to get done but it doesn't justify a full-time hire; and, no one in the company has the time, or perhaps the expertise, to do it?
 One Option: Hire smart, capable contract help with a proven track record of delivering results!
In every case the key components of success are the same:
Determine the Objectives
Understand the Constraints
Develop Clear Project Requirements and Goals
Provide Complete Visibility Throughout the Process
Deliver Results
This requires a high level of organizational and communication skills and, often, the ability to lead multi-disciplinary teams with the experience and insight to "negotiate" the best outcomes possible within the time, budget or talent constraints.
In addition to the case studies outlined in the Results menu, here are a few other contributions to Key Initiatives:
Strategic Business Development – Content Licensing: dlbStrategies created pricing, terms & strategy for licensing content to websites for a B2B subscription service (travel content database).  Also responsible for negotiating and closing contracts . RESULTS- Strategy allowed adding significant profit to bottom line without cannibalizing subscription revenue. Secured ongoing contracts with clients including CNN, Discovery, AAA, Excite, iExplore, AOL & others.
Key Vendor Selection  & Set-up – 3PL Warehouse & EDI Service: dlbStrategeis conducted market research of best-in-class and best-fit vendors, prepared RFI & RFQ, conducted onsite visits & interviews, analyzed performance & pricing, negotiated contract terms and planned & managed warehouse move and IT integration. RESULTS- Increased order throughput, warehouse and fulfillment capacity necessary to keep up with rapid growth. Greatly reduced mistakes in order entry and fulfillment.
Essential Business Resource Creation– Wholesale E-Commerce Website: dlbStrategies "sold" the vision, developed website requirements, selected vendor, managed project implementation for an Austin client, Virginia-based website developers and Holland-based corporate IT/Marketing. RESULTS- Vital sales and marketing resource needed to establish profession presence in US market for foreign Brand   http://www.presenttime.com/
New Channel Set-up and Execution – New Product Import and Logistics: dlbStrategies handled all communication with China warehouse regarding product specifications, testing, labeling & packaging per customer specifications. Developed excel formula to "virtually" pack containers, setup logistics and scheduled deliveries through client portal. RESULTS- Delivery of very large purchase orders for a new "back to school" program, encompassing many containers, to a major retailer on-time and on-budget without any returns or charge backs.
…and Many More!