dlbStrategies was hired to create a launch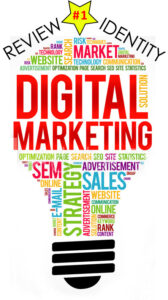 strategy, execute and then manage on all B2C Digital Marking efforts for an Online Seller.
dlb PLAN-  One of the most valuable assets is the success with creating an extremely effective online Review Identity. A strategic outreach & customer engagement plan was implemented to maximize customer satisfaction and positive reviews. It's also been a strategic comittment to recognize and engage with every posted review and comment. We have far exceeded the competition in this area and it's unquestionably one of the key drivers for success. dlbStrategies also set-up and managed all product display pages including selecting keywords, pictures, titles and descriptions that maximize organic search results and conversion. Pay Per Click campaigns were set-up with the same key words as on product pages and are continually researched and refined. Additionally, we conducted a series of "off-site" product launches (direct email, Google PPC , directory listings, Facebook advertising and other social media) to drive qualified prospects directly to the detailed product display landing pages.
THE RESULTS- The results are impressive. We nearly doubled sales in each of the first 4 months on Amazon and achieved a "steady state" sales average from that point forward which has created a profitable "cash flow" for the client from which to grow. The product line was awarded the #1 New Release in its category by Amazon and now has become a Top-Ten Seller in only ten months (out of over 130,000 other competitor SKUs in the category). Additionally, we have many more positive reviews and feedback than all other competitors. This predictable base of orders and cash flow from Amazon has laid the foundation for adding more SKUs and expanding the brand beyond Amazon. By all measures, this strategy has been a huge win for the client. dlbStrategies continues to manage all Digital Marketing efforts for this venture.